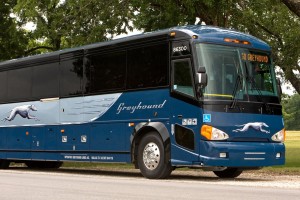 Why 100s of Injured Bus Passengers have Hired the Experienced Bus Accident Lawyers at Zehl & Associates:
#1 Largest Verdict in Greyhound's History
#1 Largest Published Settlement with Greyhound
Our Bus Accident Lawyers Have Successfully Represented more Injured Greyhound Passengers in the Past 5 Years than any other Law Firm in the United States
Our Bus Accident Lawyers Have Recovered Over $1 Billion in Settlements and Verdicts for our Clients
Climbing on board a Greyhound Bus should mean a smooth and worry free ride, with passengers unencumbered by traffic, directions, or the fear of dozing off or getting distracted. But far too often, buses get into major accidents on our nation's highways. There are a number of different reasons for these accidents – the most common of which is a fatigued driver who's suffering from chronic fatigue as the result of irregular work shifts or an undiagnosed sleep disorder, like Obstructive Sleep Apnea.
Whatever the reason, when an enormous vehicle like a Greyhound Bus is in an accident, the probability of somebody getting hurt or killed is substantially increased.
If you were injured while riding a Greyhound bus, you're entitled to be compensated for ALL your injuries and damages.  Once one of their buses crashes, however, Greyhound and its insurance company will refuse to pay your medical expenses and do whatever possible to avoid responsibility for your injuries.
That's why it's critical that you hire an Experienced Bus Accident Lawyer with the resources, knowledge and ability to hold Greyhound accountable and ensure that you receive the maximum compensation available.
Over $25 Million Recovered against Greyhound in the Past 3 Years Alone
When you or some you love has been in a bus accident, your primary concern is getting better, but it becomes immediately apparent that you are going to think about more than just that. Chances are that as soon as you were able to speak the bus company's attorneys and investigators were questioning you and asking you to sign off on waivers releasing them from responsibility. They may even have offered you an immediate cash payout in exchange for your signature.
This is a common tactic that the bus companies use; they take advantage of the confusion and panic that accident victims are experiencing and get them to relinquish their rights. This is why you need to have an experienced bus attorney on your side, advising you and representing you, and the attorneys at Zehl & Associates are among the most successful and qualified in the world.
Just recently, our Bus Accident Lawyers Won the #1 largest verdict in Greyhound's history on behalf of a passenger who injured her lower back when the bus driver lost control on icy roads.
We then obtained a $6 Million settlement against Greyhound on behalf of 5 passengers who were injured when the driver fell asleep as a result of untreated Obstructive Sleep Apnea.
If You or a Loved One Were Injured in a Greyhound Crash, Contact our Undefeated Bus Accident Lawyers for a Free Consultation at 1-888-984-1252 or by Clicking Here